Jan B. Tucker
Peace and Freedom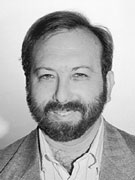 vote98.ss.ca.gov
| Date | Party | Office | Votes | Result |
| --- | --- | --- | --- | --- |
| 11-05-1974 | Peace and Freedom | SD-20 | 3905 | Loss |
| 11-02-1976 | Peace and Freedom | AD-39 | 2930 | Loss |
| 11-07-1978 | Peace and Freedom | Lieutenant Governor | 162341 | Loss |
| 11-04-1980 | Peace and Freedom | CD-21 | 2045 | Loss |
| 11-06-1990 | Peace and Freedom | CD-22 | 3963 | Loss |
| 11-03-1992 | Peace and Freedom | SD-21 | 6031 | Loss |
| 11-08-1994 | Peace and Freedom | Treasurer | 195667 | Loss |
| 11-03-1998 | Peace and Freedom | Treasurer | 146167 | Loss |
Candidate Biography:
1982: Primary Candidate for Governor (Lost; 44.9%)
1996: Primary Candidate for President (Lost; 24.5%)
2000: [Green] Primary Candidate for US Senator (Lost; 26%)
2002: Tucker wrote "the initial draft of AB 1617 which has now been introduced into the California legislature by Assemblymember Cindy Montanez"
2003-Present: Chairman, California Association of Licensed Investigators Board of Directors
2014: [Write-in] Primary Candidate for SBOE-03 (Lost; 0.0%) 36 votes.
In 1980 and 1981, Tucker attempted to recall Senator Alan Robbins. The recalls failed to qualify for the ballot.