Bob Hertzberg
Democratic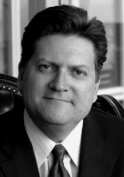 Candidate Biography:
Born: November 19, 1954 in Los Angeles, CA
Married: Dr. Cynthia Telles (div.)
Children: Daniel, David, and Raymond
1973-1974: Intern, State Senator Mervyn M. Dymally
1978-1979: Chair, California Advisory Commission on Youth
1984-1988: Member, California State Board of Pharmacy
2000-2002: Speaker, California State Assembly
2000-2014: Member, California Historical Society Board of Trustees
2002-Present: Member, Robert M. Hertzberg Capitol Institute Advisory Committee
2005: Primary Candidate for Mayor of Los Angeles (Lost; 22%)
2009-2013: Democratic Co-Chair, California Forward
2012: Potential Primary Candidate for SD-27 (Declined to run)
2018-2022: Majority Leader, California State Senate
LEGISLATION: Author of SB 10 (2018) which creates a new system for determining whether a defendant is eligible for release based on an assessment of risk to public safety and probability of missing a court date rather than their ability to pay cash bail.
On May 11, 2007, the Los Angeles Regional Crime Laboratory Facility Authority dedicates the Hertzberg-Davis Forensic Science Center to honor Hertzberg and former Governor Gray Davis.
The Robert M. Hertzberg Capitol Institute conducts an orientation class for new members of the Assembly at the beginning of each term.
By winning election to the Senate in 2014, Hertzberg became the first Speaker in 82 years to reach the upper house. The previous Assembly Speaker to become a State Senator was Frank F. Merriam (Speaker in 1923-1926), who was elected to the State Senate in 1928 and went on to be Governor in 1934.
Source: California Blue Book (2000)