Tom Hayden
Democratic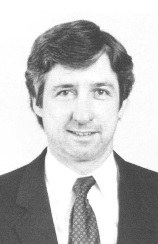 CA Blue Book (2000)
Candidate Biography:
Born December 11, 1939, in Detroit, Michigan
Married: Casey Cason, Jane Fonda, Barbara Williams
Children: Vanessa and Troy Garrity (with Fonda), Liam (with Williams)
Died: October 23, 2016 in Santa Monica, CA
1961: Founder, Students for a Democratic Society
1976: Primary Candidate for US Senate (Lost; 36.7%)
1978-1982: Chairman, California Solar-Cal Council
1979-1980: Governor's Alternate, Southwest Border Regional Commission
1994: Primary Candidate for Governor (Lost; 33%)
1996: Delegate, Democratic National Convention
2000: Delegate, Democratic National Convention
2004-2016: Member, Progressive Democrats of America Advisory Board
Legal Troubles: In 1969, Hayden was indicted for leading anti-war protests at the 1968 Democratic National Convention in Chicago. The California members of the "Chicago Eight" were Jerry Rubin, Tom Hayden, and Bobby Seale.
LEGISLATION: Author of SB 1785 (1997), "Hayden Law", which requires California animal shelters to better accomodate the pet owners who have lost their pets.
On February 23, 2017, Senator Janet Nguyen was removed from the Senate Floor by the the Senate Chief Sergeant for refusing to yield while speaking on the Floor. Her comments were ruled out of order because they were critical of former State Senator Tom Hayden.
Source: California Blue Book (2000)