Tom Hayden
Democratic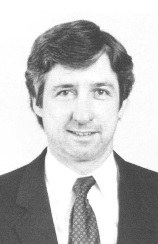 CA Blue Book (2000)
Candidate Biography:
Born December 11, 1939, in Detroit, Michigan
Married: Casey Cason, Jane Fonda, Barbara Williams
Children: Vanessa and Troy Garrity (with Fonda), Liam (with Williams)
Died: October 23, 2016 in Santa Monica, CA
1961: Founder, Students for a Democratic Society
1976: Primary Candidate for US Senate (Lost; 36.7%)
1978-1982: Chairman, California Solar-Cal Council
1979-1980: Governor's Alternate, Southwest Border Regional Commission
1994: Primary Candidate for Governor (Lost; 33%)
1996: Delegate, Democratic National Convention
2000: Delegate, Democratic National Convention
2004-Present: Member, Progressive Democrats of America Advisory Board
Legal Troubles: In 1969, Hayden was indicted for leading anti-war protests at the 1968 Democratic National Convention in Chicago. The California members of the "Chicago Eight" were Jerry Rubin, Tom Hayden, and Bobby Seale.
LEGISLATION: Author of SB 1785 (1997), "Hayden Law", which requires California animal shelters to better accomodate the pet owners who have lost their pets.
Source: California Blue Book (2000)