John L. Harmer
Republican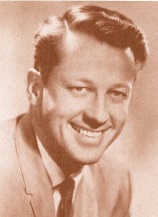 CA Blue Book (2000)
| Date | Party | Office | Votes | Result |
| --- | --- | --- | --- | --- |
| 11-08-1966 | Republican | SD-21 | 137279 | Win |
| 11-05-1968 | Republican | SD-21 | 156303 | Win |
| 11-07-1972 | Republican | SD-21 | 156491 | Win |
| 10-04-1974 | Republican | Lieutenant Governor | 0 | Win |
| 11-05-1974 | Republican | Lieutenant Governor | 2812636 | Loss |
Candidate Biography:
Born: April 28, 1934 in Salt Lake City, Utah
Married: Carolyn Jonas (in 1960)
Children: David, Matthew, Vivian, Christopher, Elizabeth, Joseph, and Jonathan
Previous: Aide, U.S. Senator Wallace Bennett [R-Utah]
1970: Primary Candidate for Attorney General (Lost)
1974: Resigned from the State Senate on October 4.
1976: Primary Candidate for US Senate (Lost; 8.5%)
2001: Founder, Lighted Candle Society
Be Fruitful and Multiply: Harmer has seven children.
Source: California Blue Book (1967), (1971)