Bill Lockyer
Democratic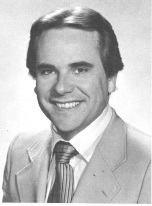 CalPERS
Candidate Biography:
William W. Lockyer
Born: May 8, 1941 in East Oakland, CA
Married: Nadia Maria Davis-Lockyer (m. 2003)*
Children: Lisa* and Diego Wallace, Harrison William and Elijah Westwood (twins)
1965-1972: Member, San Leandro School District Board
1966-1972: Administrative Assistant to Assemblyman Robert W. Crown
1966-1973: Chair, Alameda County Democratic Central Committee
1968: Delegate, Democratic National Convention
1972: Delegate, Democratic National Convention
1976: Delegate, Democratic National Convention
1985-1993: Member, California Judicial Council
1994-1998: President pro Tempore, California State Senate
LEGISLATION: Lockyer was the author of SCA 4 (1996), later Proposition 220 (1998), which was approved by voters and abolished the county municipal courts, merging their jurisdiction into that of the county Superior Courts.
Nadia Davis-Lockyer was a member of the Alameda County Board of Supervisors (2011-2012), having beaten Liz Figueroa in the 2010 election. Nadia resigned from the Board of Supervisors in April 2012 amid a controversy. She was previously the Executive Director of the Alameda County Family Justice Center and had served on the Santa Ana Unified School District Board of Trustees. Nadia was also a member of the California Community Colleges Board of Governors (2010-2011).
Lisa Lockyer was a Deputy District Attorney in Alameda County until 1998.
Legislative Altercation: According to several news articles, fomer Senator Bob Wilson (then a lobbyist) attempted to hit Senator Lockyer outside of the Senate Chambers, but was stopped by Senate Sergeant Tony Beard.
Source: California Assembly Handbook (1981)
Source: "The Judicial Council of California: Membership" by the Judicial Council of California (accessed 5/30/2012)