Bill Leonard
Republican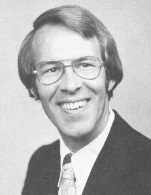 cagop.org
Candidate Biography:
William R. Leonard
Born: October 29, 1947 in San Bernardino, CA
Married: Sherry Boldizsar
Children: Tim, Michael and Jacob
Military Service: CA Militia
1969-1970: Assembly Fellow, Assemblyman John T. Knox
Previous: Legislative Advisor, Congresswoman Shirley N. Pettis
Previous: Special Assistant, Congressman Jerry L. Pettis
1994-1996: Member, California Constitutional Revision Commission
1997-1998: Minority Leader, California State Assembly
1998: Candidate for Assembly Speaker (Lost; 37 to 43)
2008: Early Primary Candidate for Controller in 2010 (withdrew)
2010: Resigned from the Board of Equalization on March 9.
2010: Secretary, State and Consumer Services Agency
LEGISLATION: Author of the Leonard Law (SB 1115 in 1992), which protects the freedom of speech of private university students in California.
NOTABLE NO VOTE (Expanded Local Pension Benefits): Leonard was one of 7 State Assemblymembers (and 14 legislators overall) who voted against AB 616 (2001) by Tom Calderon, which created allowed California cities, counties and special districts to offer retirement benefit factors up to 3% at age 60.very generous pension formula. These higher benefit factors led to severe unfunded pension liabilities in a number of cities a decade later.
TERM LIMITS: Bill Leonard was the first legislator to term out in both houses (in 2002).
PLACENAME: The California State Assembly has named Legislative Office Building (LOB) Room 375 as the Bill Leonard Training Room.
Bill Leonard is the son of William E. Leonard (California Highway Commission, 1973-1977) and (California Transportation Commission, 1985-1993). The elder Leonard was honored by the naming of the William E. Leonard 15-210 Freeway Interchange and CSU San Bernardino's William and Barbara Leonard Transportation Center.
Source: California Blue Book (2000)
Source: California Assembly Handbook (1981)