William F. Knowland
Republican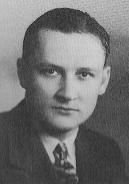 CA Blue Book
Candidate Biography:
Born: June 26, 1908 in Alameda, CA
Son of Joseph Russell Knowland
Married: Helen Davis Herrick (in 1926), Ann Dickson
Children: Emelyn K. Jewett, Joseph William Knowland*, and Estelle Knowland
Died: February 23, 1974 near Guerneville, CA
1938-1942: Member, Republican National Committee from California
1940-1942: Executive Committee Chairman, Republican National Committee
1953-1955: United States Senate Majority Leader
1955-1959: United States Senate Minority Leader
Knowland was the youngest member of the Assembly in 1932 at age 24.
Knowland was the youngest member of the State Senate in 1934 at age 26.
LEGISLATION: Assemblyman Knowland authored the 1933 bill which made posession of a silencer for use on firearms a felony.
As the Senate Majority Leader, Knowland was the highest ranking Californian member of Congress in history until the election of Nancy Pelosi as Speaker of the House of Representatives in 2006.
His son, Joseph William Knowland, was a Republican primary candidate for US Senate in 1986. He lost, receiving 1.8%.
SUICIDE: Knowland killed himself with a single shot from a .32 Colt automatic on the dock at his home on the Russian River.
Source: California Blue Book (1938)
Source: "Biographical Directory of the United States Congress, 1774-Present" (U.S. Library of Congress) [http://bioguide.congress.gov/]