Jackie Speier
Democratic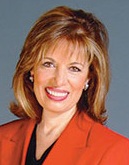 jackieforcongress.com
Candidate Biography:
Karen Lorraine Jacqueline Speier
Born: May 14, 1950 in San Francisco, CA
Married: Dr. Steven Sierra (died in 1994), Barry Dennis (2002-Present)
Engaged: Ed Bacciocco (in 1984)
Children: Jackson Sierra and Stephanie Sierra
Previous: Intern, Assemblyman Leo J. Ryan
1972-1978: Congressional Aide, Congressman Leo J. Ryan*
1979: Special Primary Candidate for CD-11 (Lost; 15.21%)
1980-1986: Member, San Mateo County Board of Supervisors
2000: Proponent, Proposition 44 [increased State Board of Chiropractic Examiner investigations, harsher penalties for unprofessional conduct] (Passed: 79.8%)
2006: Primary Candidate for Lieutenant Governor (Lost; 38.7%)
2006-2008: President, California Women Lead
2008: Delegate, Democratic National Convention
2010: Early Primary Candidate for Attorney General (Declined to run)
2016: Delegate, Democratic National Convention
2024: Candidate for San Mateo County Board of Supervisors (Pending)
MOTHER OF THE CODE: Speier authored AB 2650 (1992), which established the California Family Code.
Speier was the first member of the California Legislature to give birth while in office. Another legislator, Wanda Sankary gave birth to her first child on the night she was elected to the Assembly (in 1954).
Speier was shot during an attack that killed Ryan near Jonestown in Guyana.

CalTrain's named Engine 925 "Jackie Speier" in recognition of securing $127 million for improvements that allowed the start of Baby Bullet service. Engine 925 has been involved in at least two fatal accidents (involving a pick-up truck on October 30, 2008 and a pedestrian on February 2, 2011).
LEGISLATION: Author of AB 257 (1995) which denies a driver's license to a motorist who owes back child support.
LEGISLATION: Author of AB 733 (1995) which authorizes municipalities to fluoridate water systems as a means of reducing tooth decay.
Source: California Blue Book (2000)