Bill Bagley
Republican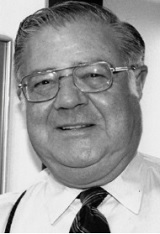 nossaman.com
Candidate Biography:
William T. Bagley
Born: June 29, 1928 in Woodacre, CA
Married: Doris L. Law, Diane Oldham
Children: Lynn, Bill Jr., Walter, Shana and Tracy
1957: General Counsel, Young Republicans
1958: Vice President, California Republican Assembly
Previous: Chairman, Commodity Futures Trading Commission
1983-1990: Member, California Transportation Commission
1967-1969: Member, California Judicial Council
1981-1986: Member, California Public Utilities Commission
1989-2002: Member, University of California Board of Regents
2018: Governor Jerry Brown declared June 29th as "William T. Bagley Day" [Honorary Day]
LEGISLATION: Author of Bagley-Keene Open Meeting Act (1967), which required official meetings of state boards and commissions to follow rules similar to those of the Brown Act.
PLACENAME: Highway 101 from the Waldo Tunnel in Sausalito to I-580 in San Rafael is named the "William T. Bagley" Freeway . Named in 1987. - Source: cahighways.org
PUBLISHED: Bagley is the author of California's Golden Years: When Government Worked and Why, an autobiographical analysis of the Legislature during his 14 years of service.
Source: California Blue Book (1961)
Source: A Disorderly House: The Brown-Unruh Years in Sacramento
by James R. Mills (Heyday Books; 1987)
Source: "The Judicial Council of California: Membership" by the Judicial Council of California (accessed 5/30/2012)